Internet Domains, with Style: QuickWho
---
Download Windows Version (64-bit only)
Who Owns that Domain? Find Out Fast
QuickWho provides a rich array of information about specific Internet domains that surpasses other command-line, GUI or web-based "whois" tools. Are you curious about who owns a particular domain name? Do you want to contact them, or gather more information about them? QuickWho can help you with these tasks.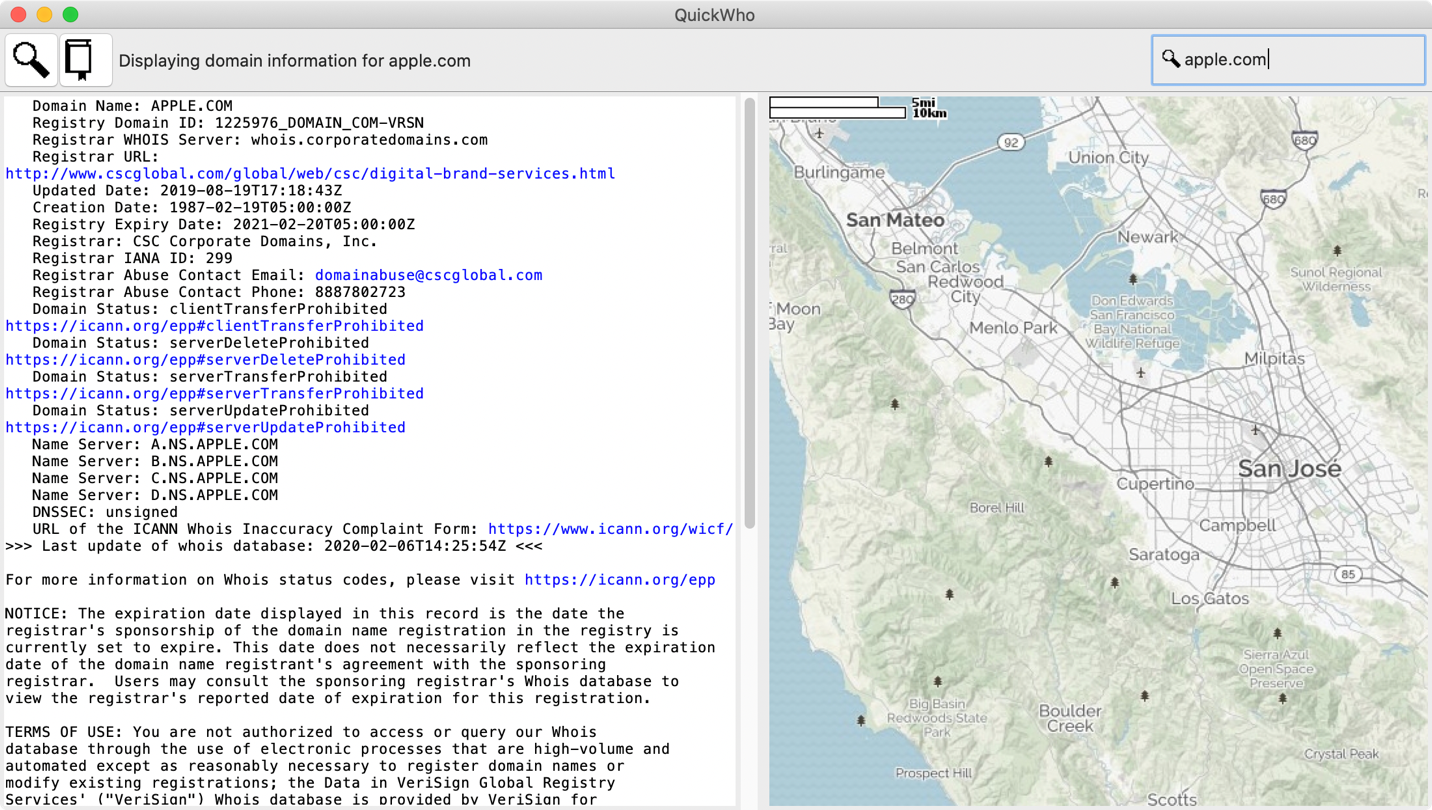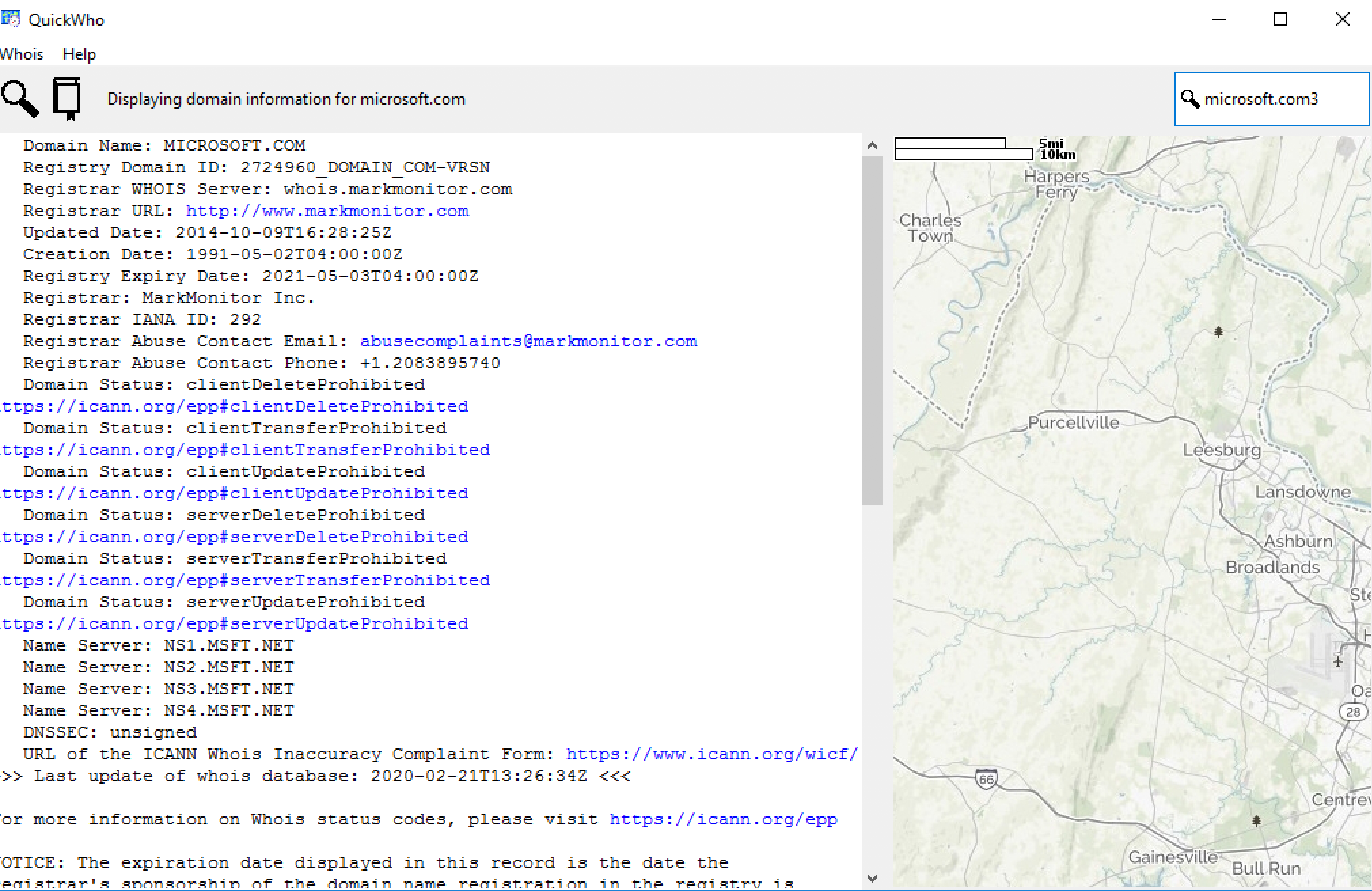 Why QuickWho?
Simple, pleasant-to-use interface.
Save domain data to a file or print for later analysis.
Display geographic data about domain as well as basic domain data.
Pleaseant to use, platform-specific interface.
Get QuickWho
To install QuickWho, download the latest version. It can be installed anywhere on your machine. The download is a 30-day demo; you can purchase a license to use the program past the 30-day trial period. Mac OS X 10.12 and Windows 7 are the minimum supported platforms.
Upgrading QuickWho from Earlier Versions
Registered users of our applications receive free upgrades for life, and never have to pay an upgrade fee.
What's New in Version 6.2
Improved scrolling performance, security support on macOS.
Improved security support on Windows.
---
Text ©2018 WordTech Communications, LLC. See Credits for other acknowledgments.