Internet Domains, with Style: QuickWho
---
Download Windows Version (64-bit only)
Who Owns that Domain? Find Out Fast
QuickWho provides a rich array of information about specific Internet domains that surpasses other command-line, GUI or web-based "whois" tools. Are you curious about who owns a particular domain name? Do you want to contact them, or gather more information about them? QuickWho can help you with these tasks.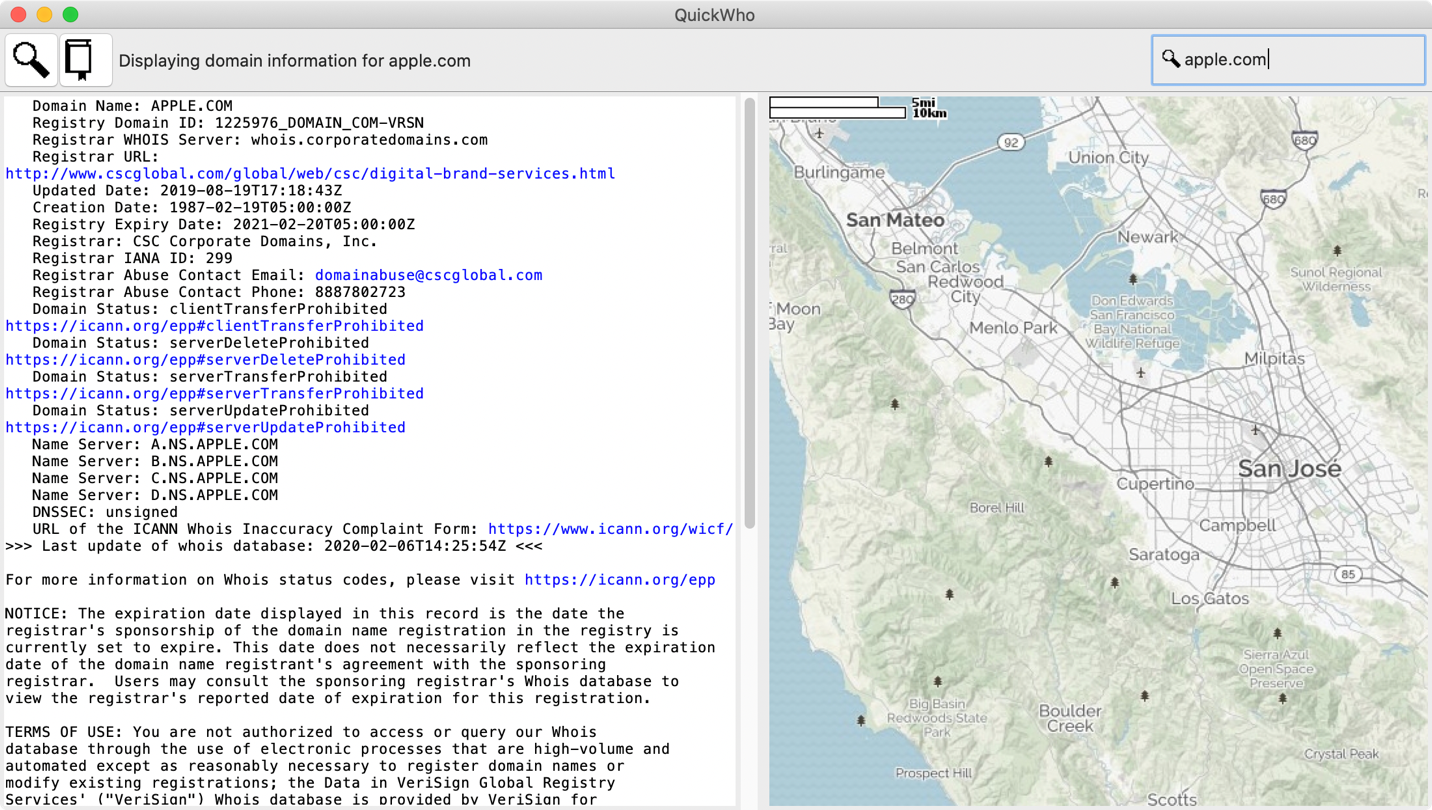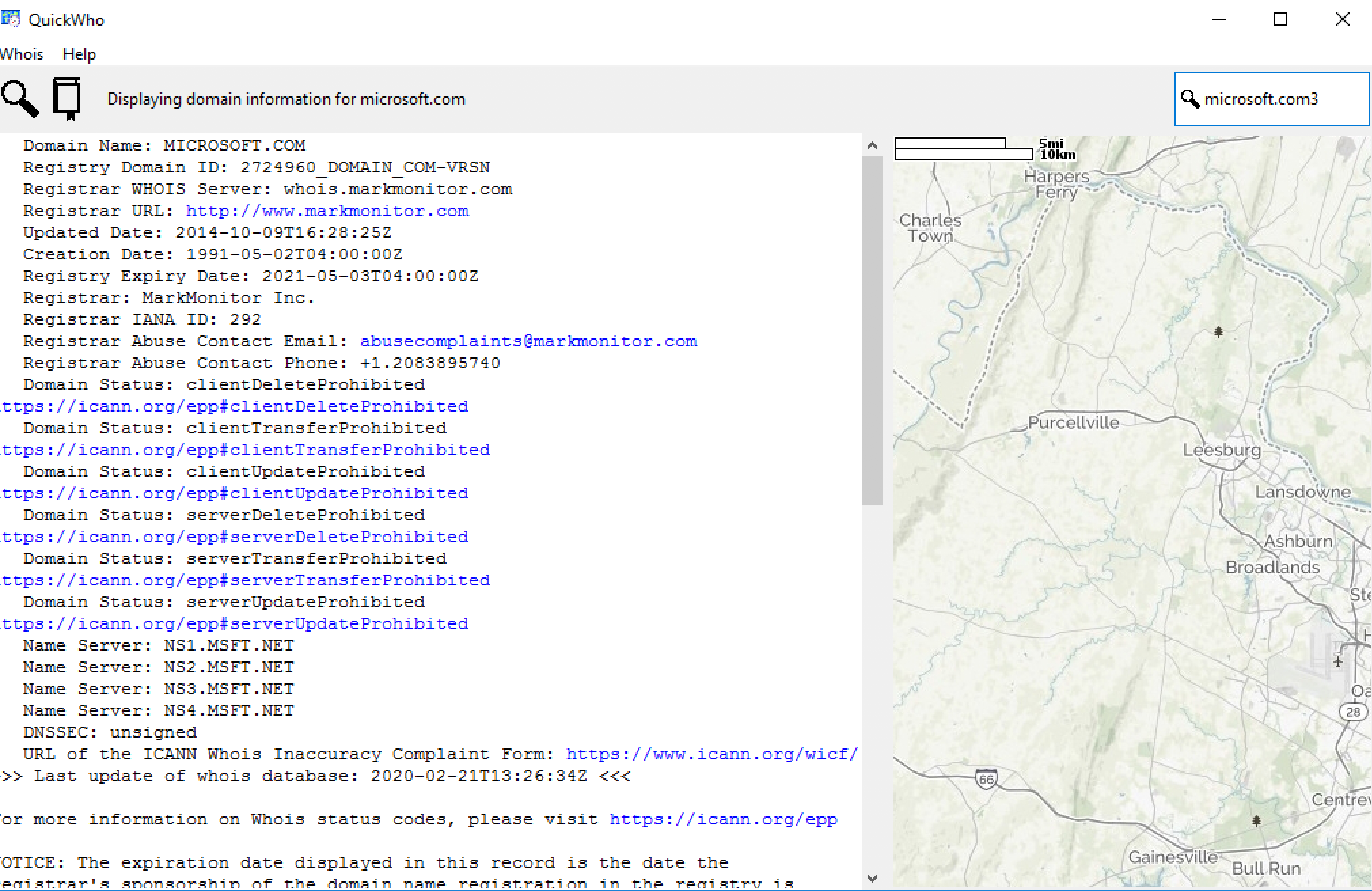 Why QuickWho?
Simple, pleasant-to-use interface.
Save domain data to a file or print for later analysis.
Display geographic data about domain as well as basic domain data.
Pleaseant to use, platform-specific interface.
"The application is incredibly easy to use, ideal for those who prefer to avoid the command-line interface."--Softpedia
Get QuickWho
To install QuickWho, download the latest version. It can be installed anywhere on your machine. Mac OS X 10.15 and Windows 10 are the minimum supported platforms. A donation will be requested to support the application's continued development.
What's New in Version 7.0
Major UI refresh.
Support for dark mode on macOS.
Streamlined Windows installation.
New scripting interface.